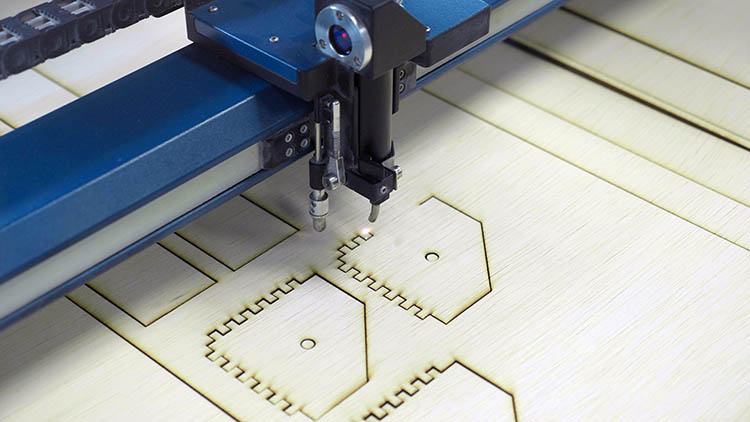 LARGE FORMAT LASER CUT & ENGRAVE 
Let us take your logo to a new level! With our large format laser, we can design & create signs, logos & displays that are a step beyond the traditional flat cut-out letters. We help you add texture and additional detail that you can't get with any other cutting machine. Continue reading to learn about the different sign types we offer.
DIGITALLY PRINTED GRAPHICS
Prince Signs has the ability to direct print onto a variety of materials, as well as the traditional large-format digital print on vinyl. We use top-quality materials that will provide you with a product with a much longer life and more vivid imagery that will get your company noticed.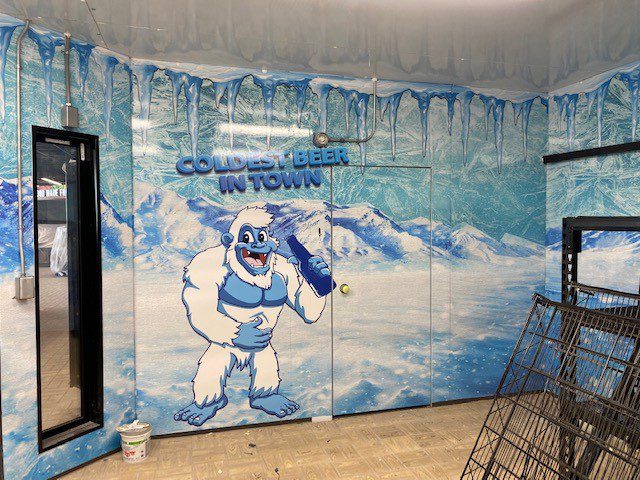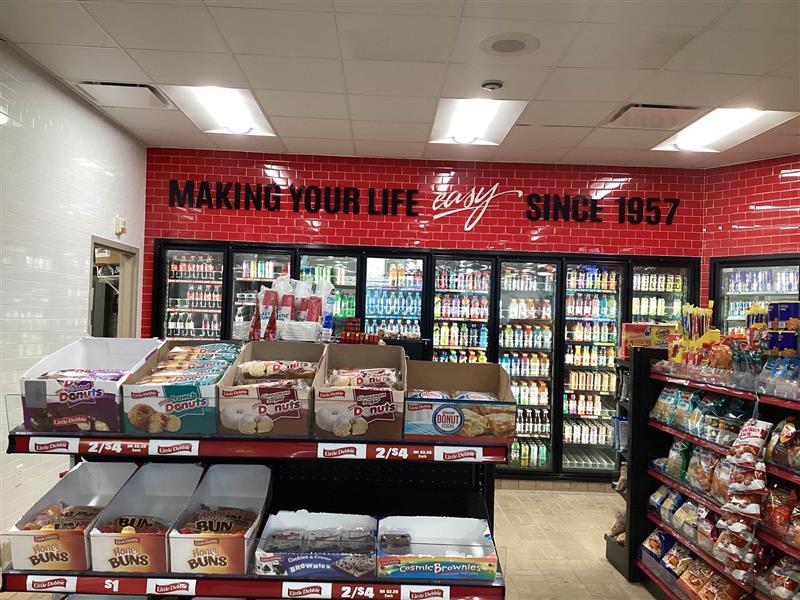 DIMENSIONAL LOGOS & LETTERS
Whether you need INTERIOR or EXTERIOR Traditional channel letters – lit or not, flat cut-out letters, Edge-lit acrylic push-thru letters, and so much more... We custom manufacture the ideal solution for all types of logos and company names.
WINDOW, WALL & DOOR GRAPHICS
Wall graphics and privacy window graphics are everywhere; let us design and produce custom graphics for you. Why not use the prime location across the front of your building or the interior walls of your shop to increase your brand exposure or simply make your environment more inviting for your customers and guests?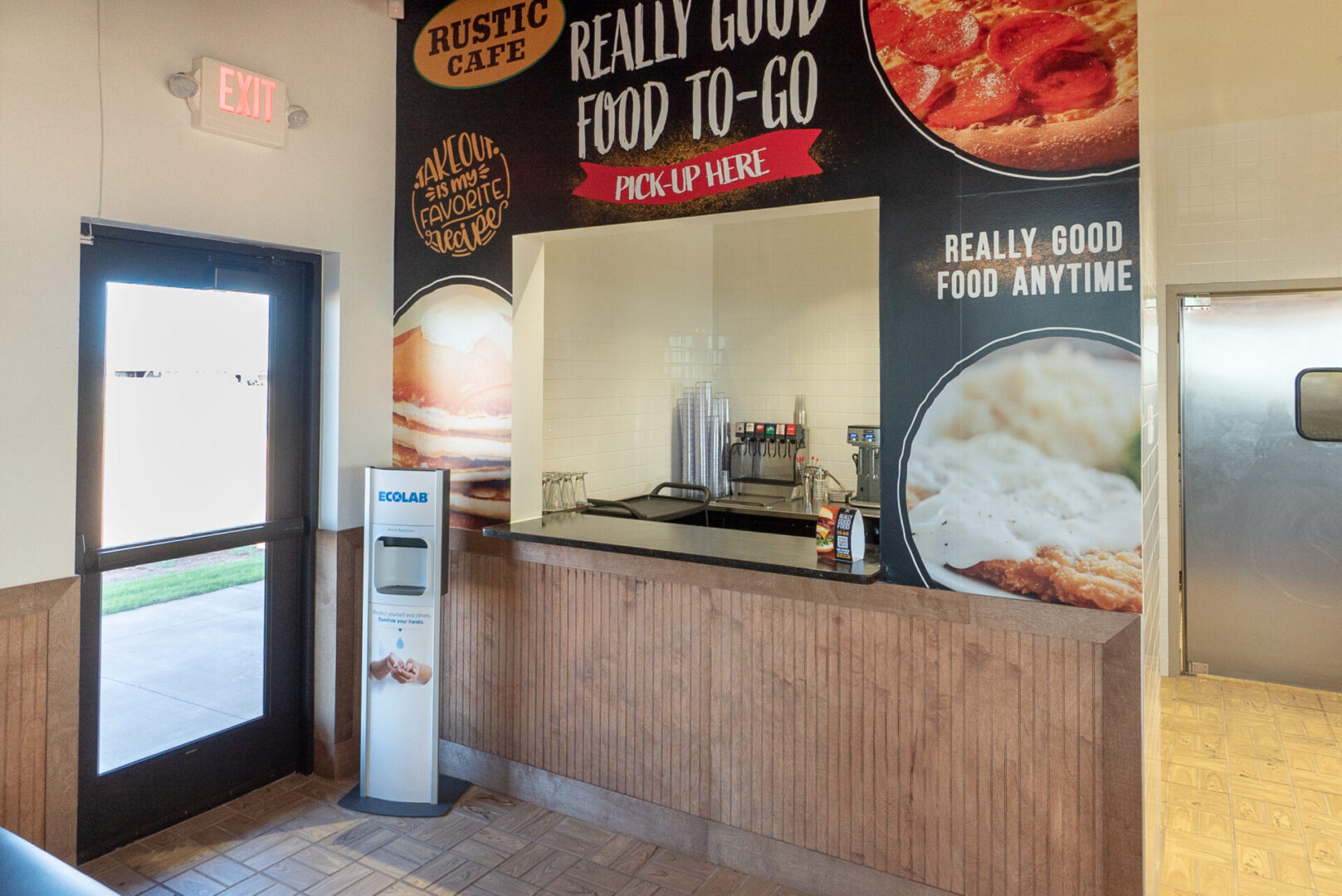 WAYFINDING, DIRECTIONAL & BLADE SIGNS
There are so many ways to create a sign to direct your customers to where they need to be. We can design unique, cohesive directional packages. We have the team and equipment to build your signs using multiple materials and fabrication techniques to make your one-of-a-kind sign stand out from all the rest.
OFTEN SEEN IN HOTELS, FAST FOOD PARKING LOTS, GARAGES, SHOPPING CENTERS, OR ANYWHERE NEEDED TO MOVE TRAFFIC EFFECTIVELY & EFFICIENTLY!
FLAT CUT-OUT LETTERS - FCO'S
FCO's are flat cut-out letters that have evolved with the use of CNC routers and lasers. Sheets of acrylic and other hard materials are used to make letters and shapes to create elegant yet affordable signs. Single or multi-layered shapes are flush or pin mounted to a wall or sign face to give dimension and texture to an otherwise flat surface. The applications are endless.
For further information, feel free to get in touch.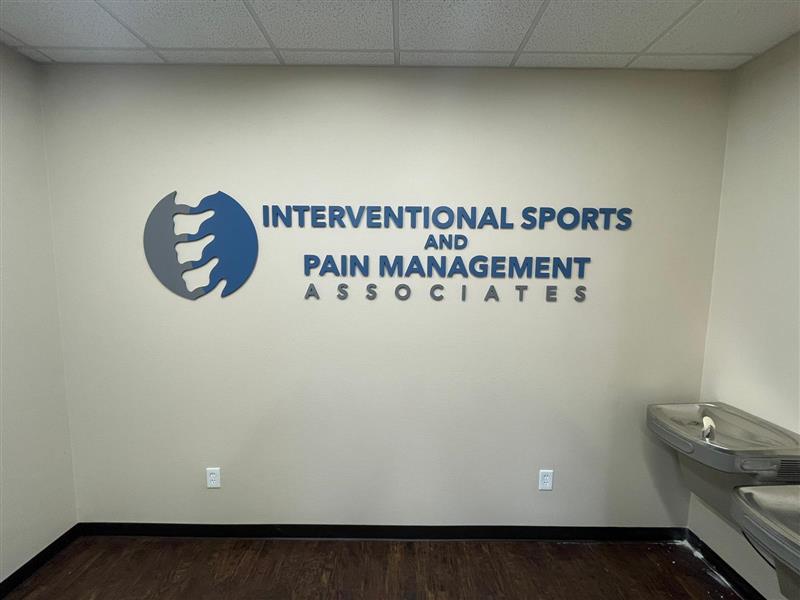 We can provide your business with the latest LED displays - including LED Msg Centers and Electronic Fuel Prices - incorporating these electronic displays seamlessly into a building or pole sign.
OFTEN SEEN IN GAS STATIONS DISPLAYING THE DAILY PRICES AND
ALSO, IN A VARIETY OF POLE & BUILDING SIGNS AS MESSAGE
BOARDS ADVERTISING SPECIALS - USED TO GRAB YOUR ATTENTION!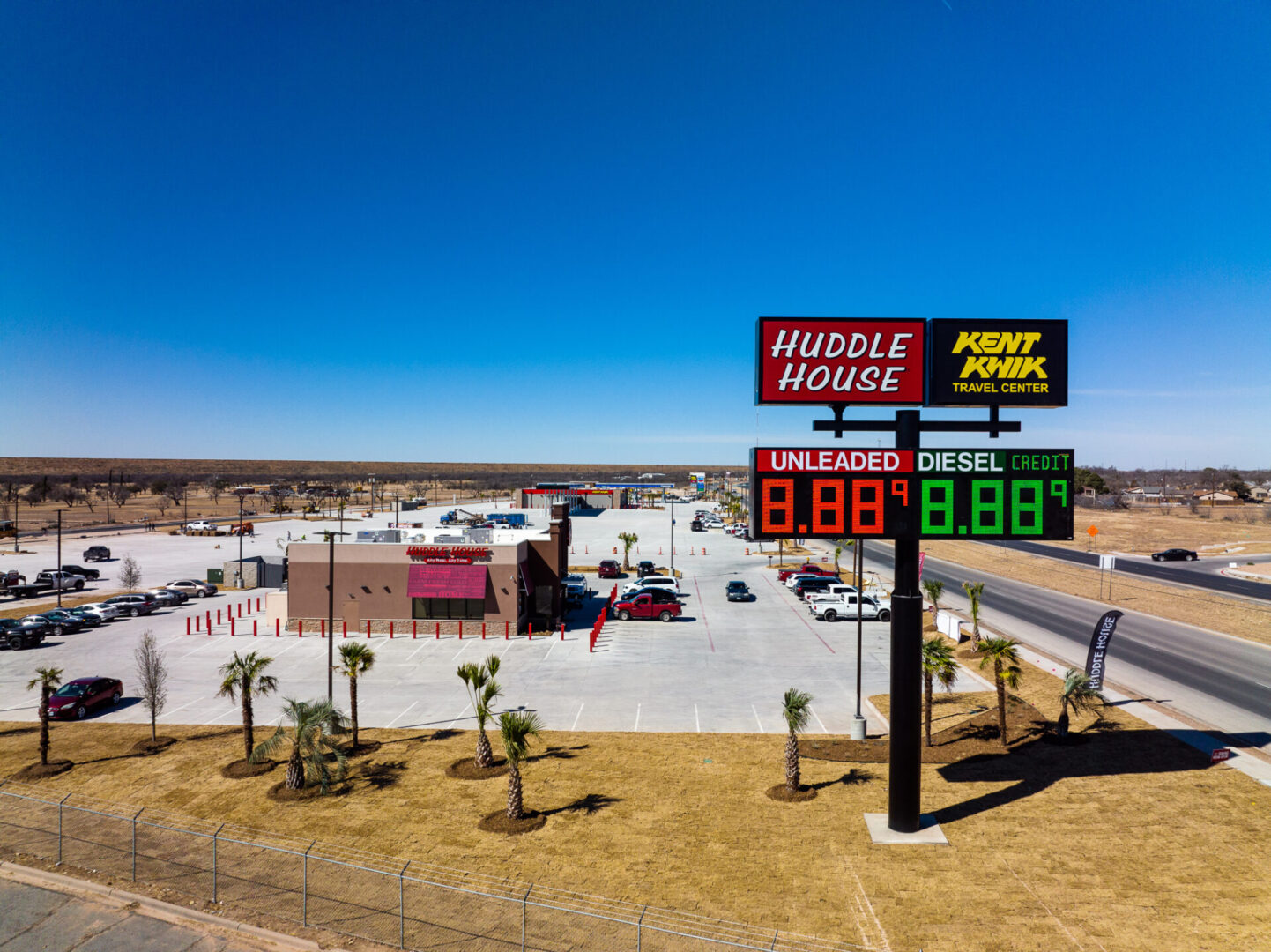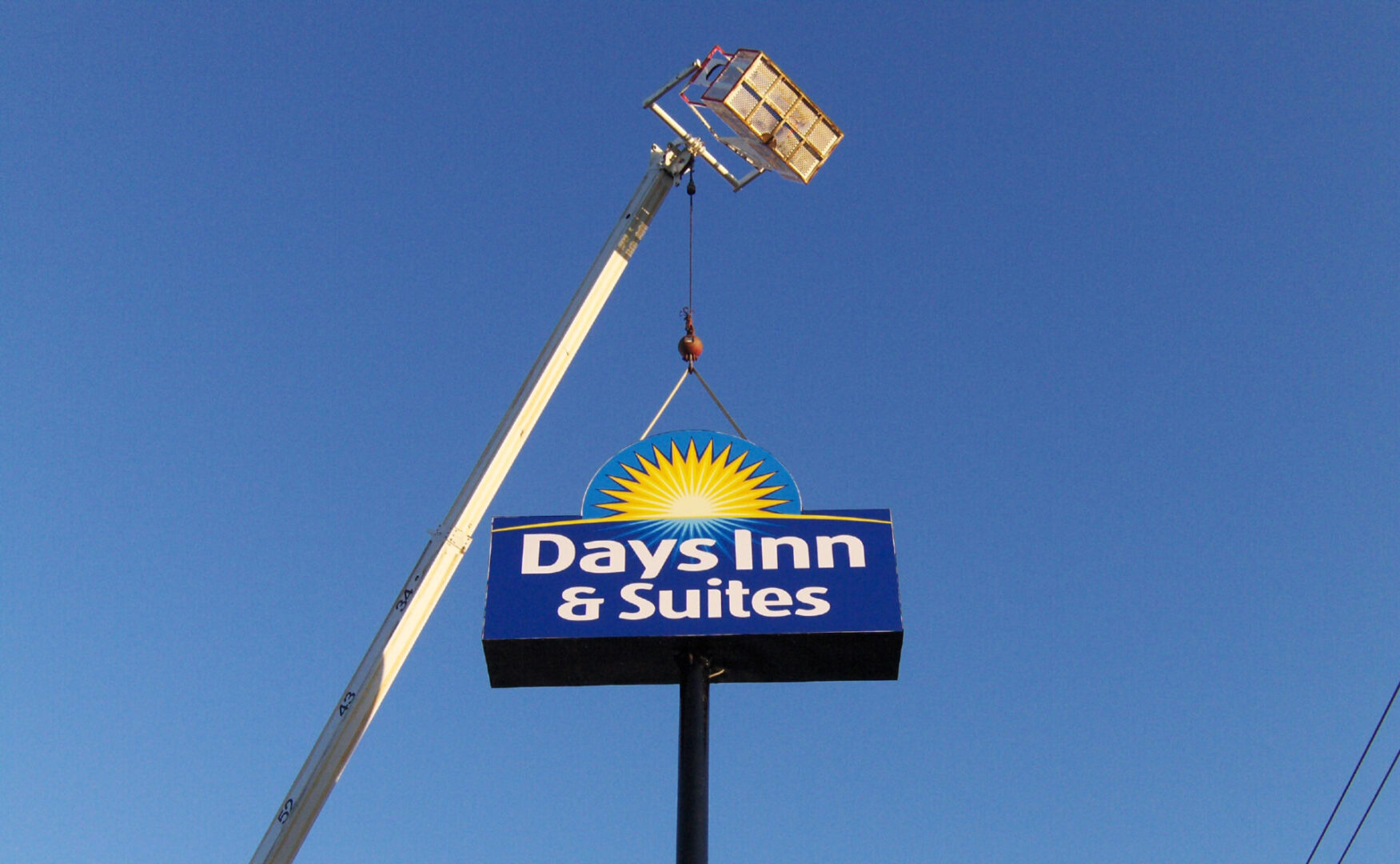 Pylon and Pole Signs are freestanding signs that are erected separately from the building or structure. These signs offer excellent visibility from a distance, separating your business from all of the rest along busy roads, highways, or interstates. Designed for maximum impact and message capabilities, pylon and pole signs can be designed for a single business or an entire shopping center. While a great investment, pylon signs have been proven to increase business and boost visibility.
OFTEN SEEN OUTSIDE OF GAS STATIONS, FAST FOOD RESTAURANTS, HOTELS, SHOPPING CENTERS, URGENT CARE FACILITIES, BANKS, AND SUPERMARKETS
The monument sign is the very first thing that people see when entering your property. Built lower to the ground, a typical monument features your logo and the name of your business. The materials and architectural elements used to complement your business name reflect the success and permanence of your business while complimenting the aesthetics of your building and property.
OFTEN SEEN AT THE ENTRANCES OF: OFFICE BUILDINGS, HOSPITALS, NEIGHBORHOODS, SCHOOLS, RESORTS, AND APARTMENT COMPLEXES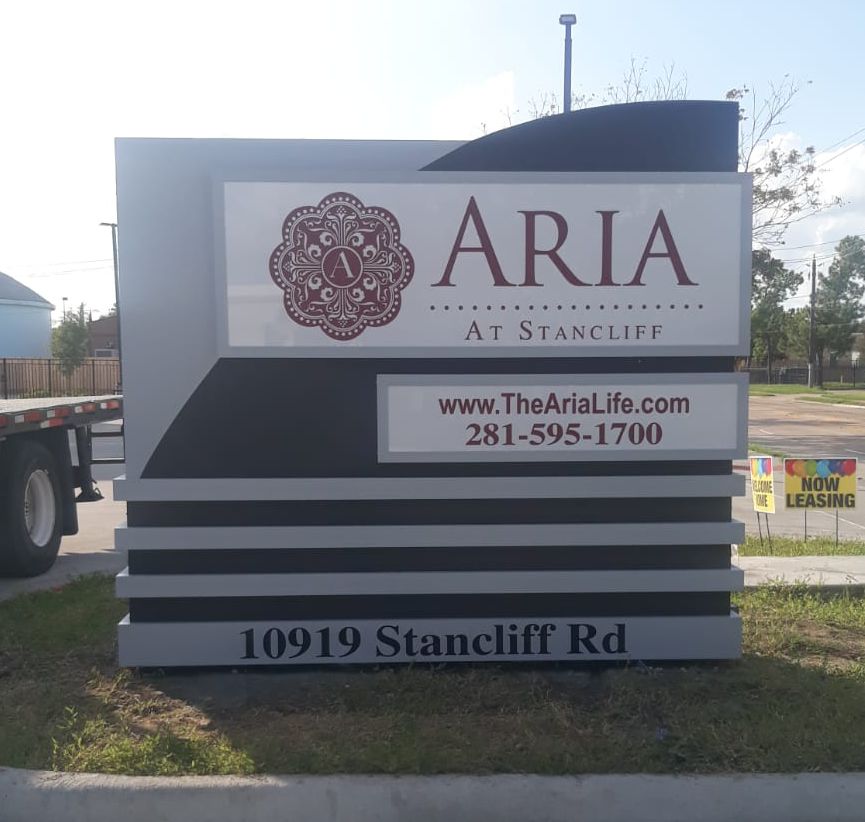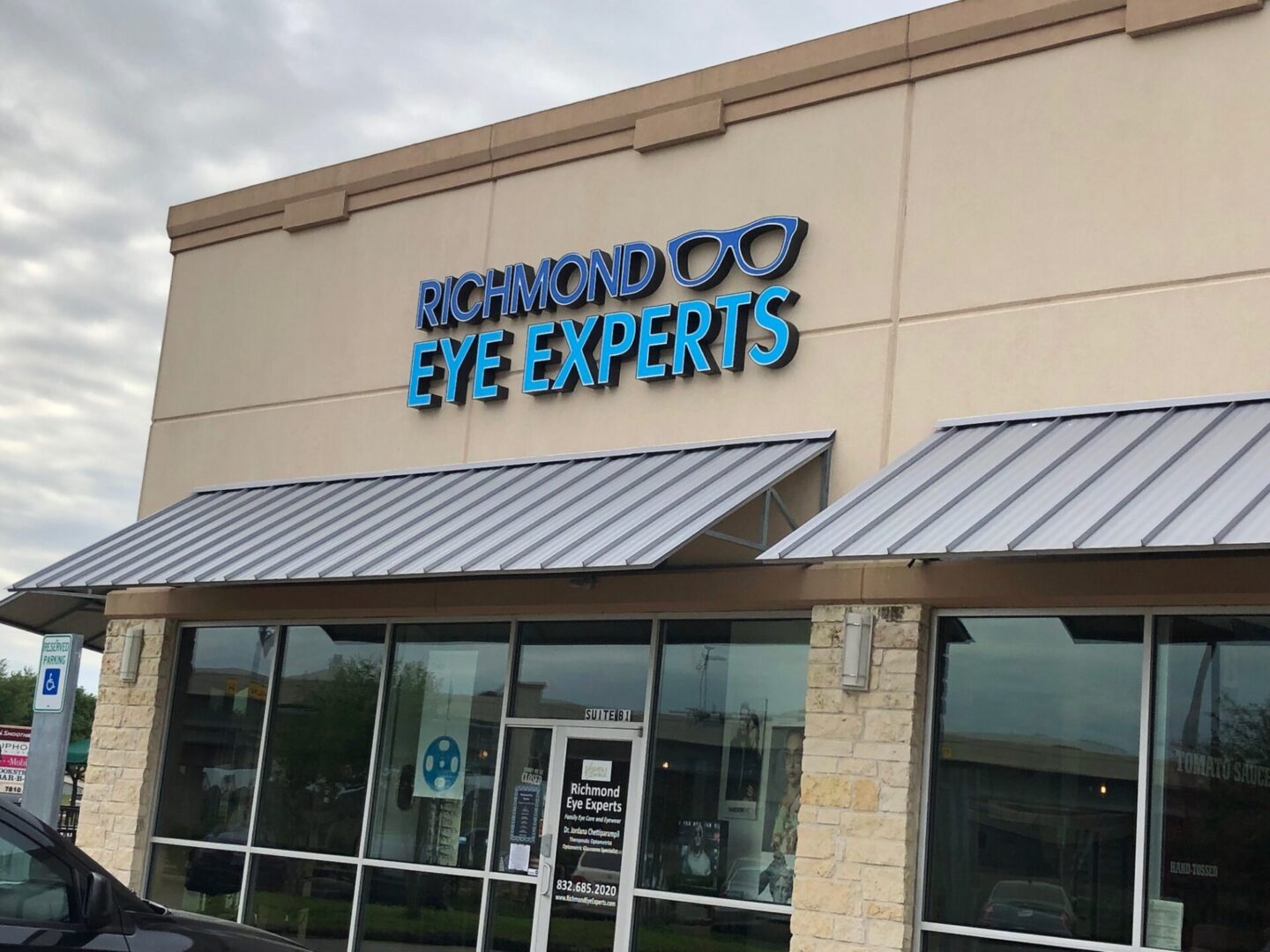 The more common signs that companies invest in - Visible by day, illuminated at night, channel letters are among the most widely used by businesses for identification. Fabricated as individual letters and capsules, there are several types of channel letters available to create different visual effects - whether day or night.
Front-lit Channel Letters: 
The most popular among retailers and businesses, these can be identified by their translucent acrylic faces. These letters have the brightest glow and can be seen from a greater distance.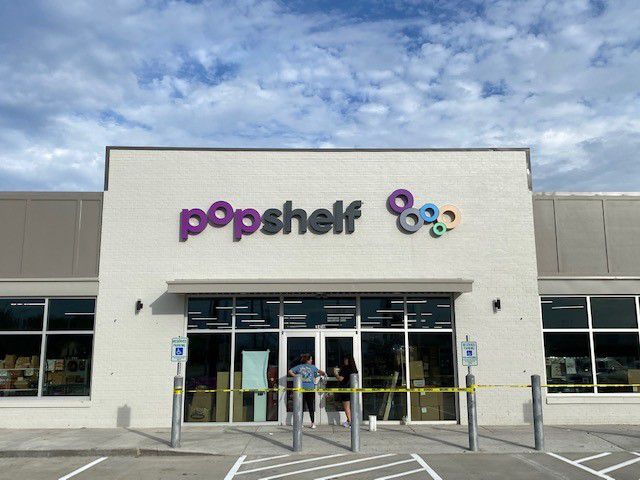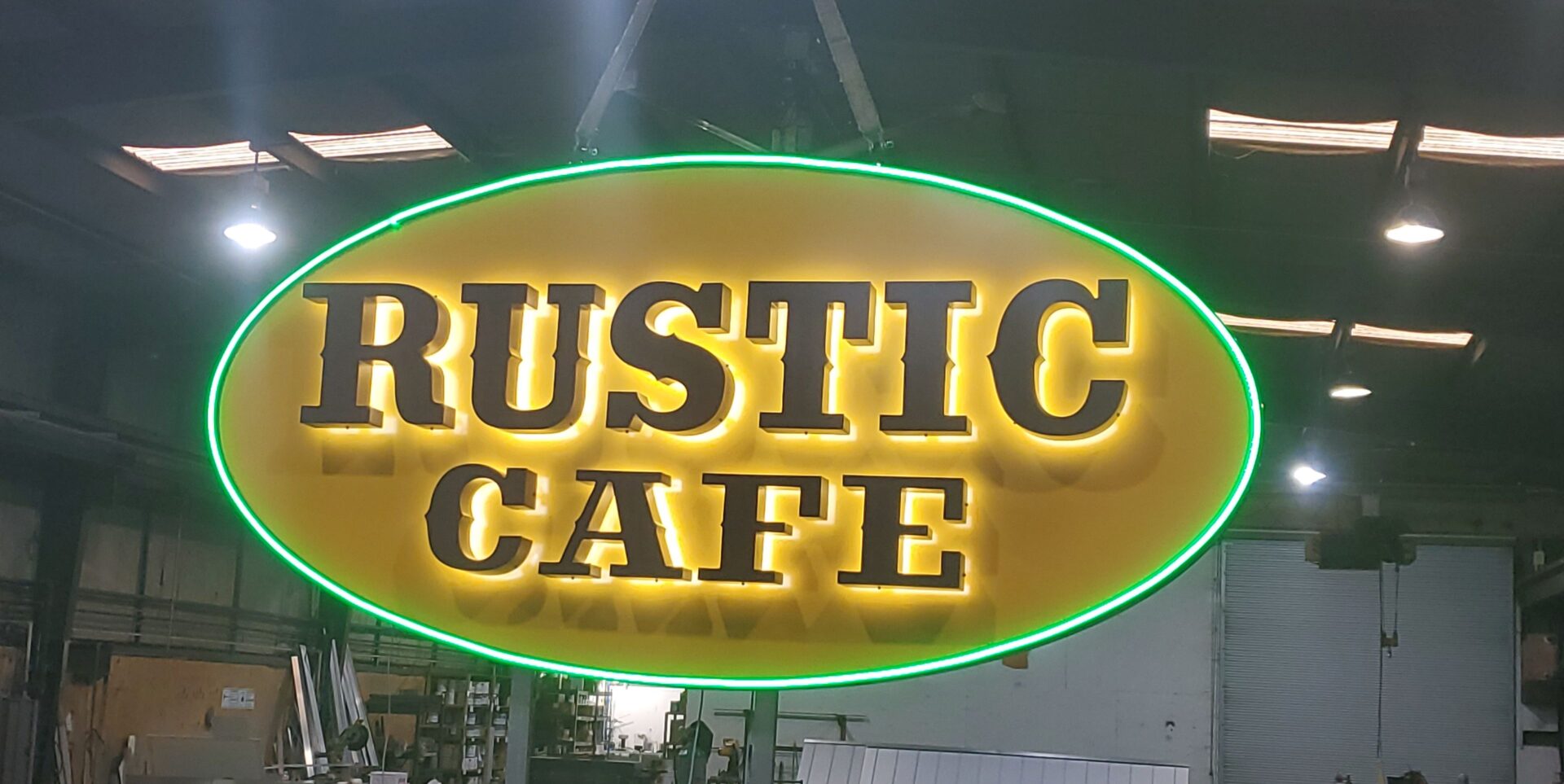 Back-lit Channel Letters:
Illuminated from the back, these letters create a soft glow that has a halo effect around each letter and washes the wall with light. The faces and sides of the letters are usually made of a material such as aluminum and painted to match a customer's chosen color. 
Front & Back-lit Channel Letters:
When a dramatic look is needed to set you apart from your neighbors - or you simply want to impress your visitors. Front & Back-lit is the choice for you. As stated - the letterforms are lit through the translucent face as well as wash lit from the back. Different colors of LED lighting on the front & back can be changed, increasing the effects.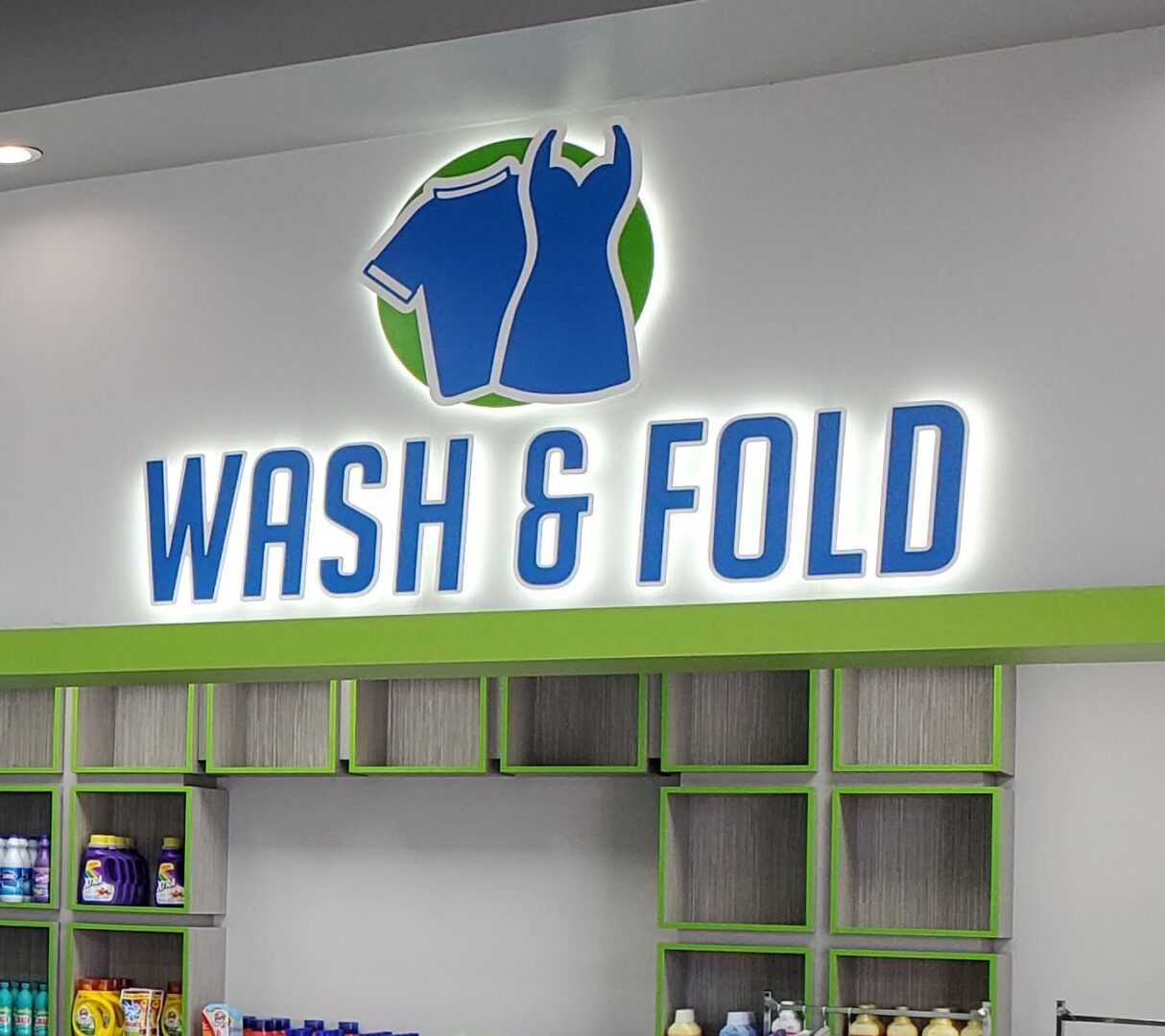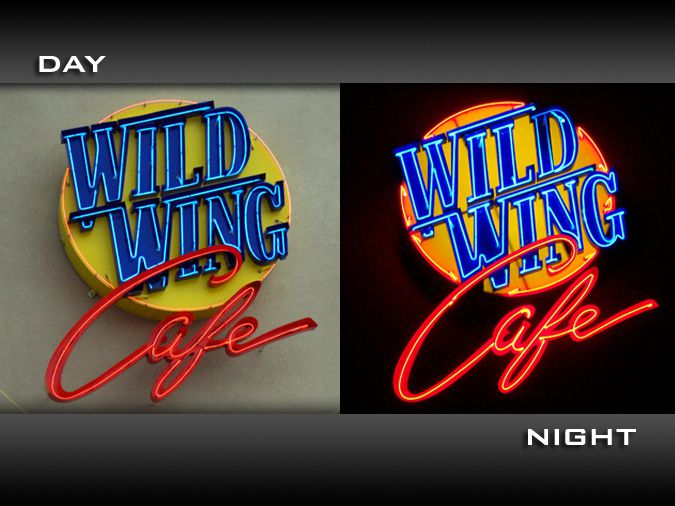 Open Face Channel Letters:
If the old-fashioned bulb or neon-filled letters are what you are looking for - this is the type for you. Made in the same manner as front-lit channel letters, this type simply leaves off the acrylic face, allowing the inside dimensions of the letters to be seen. The LED lighting is replaced with a choice of neon or incandescent bulbs.
Non-Illuminated Channel Letters:
Dimensional letters fabricated to approx 4" in depth with NO internal light source. These letters are not as common as the rest, and they are appropriate for certain situations where dimensional letters are necessary.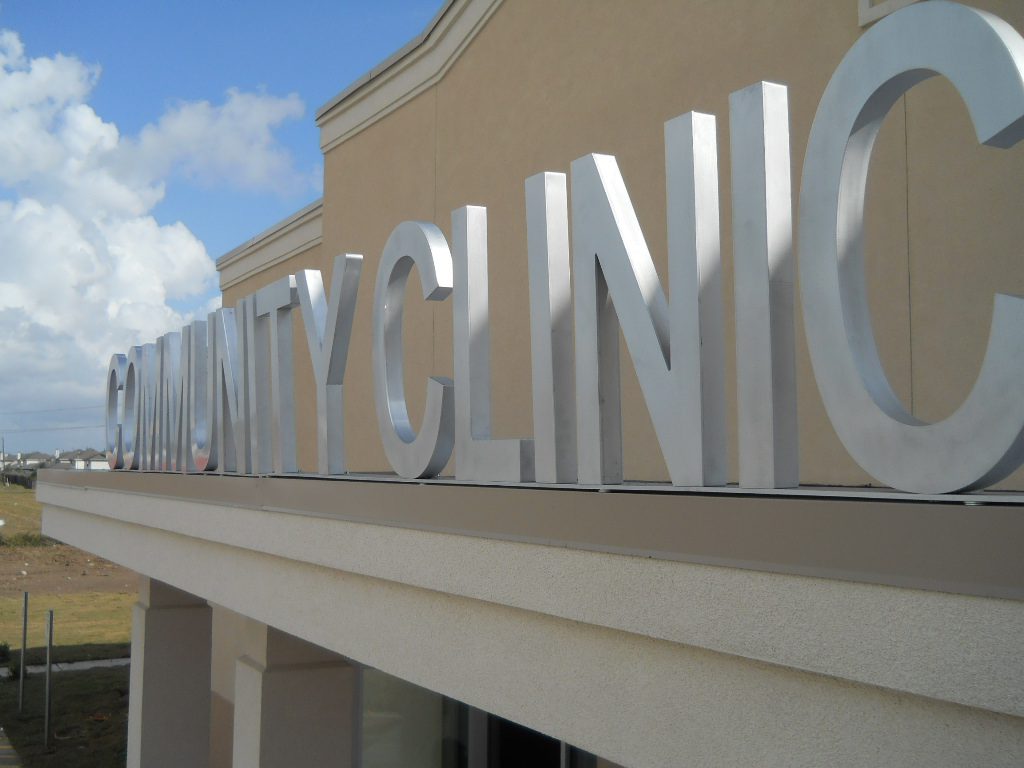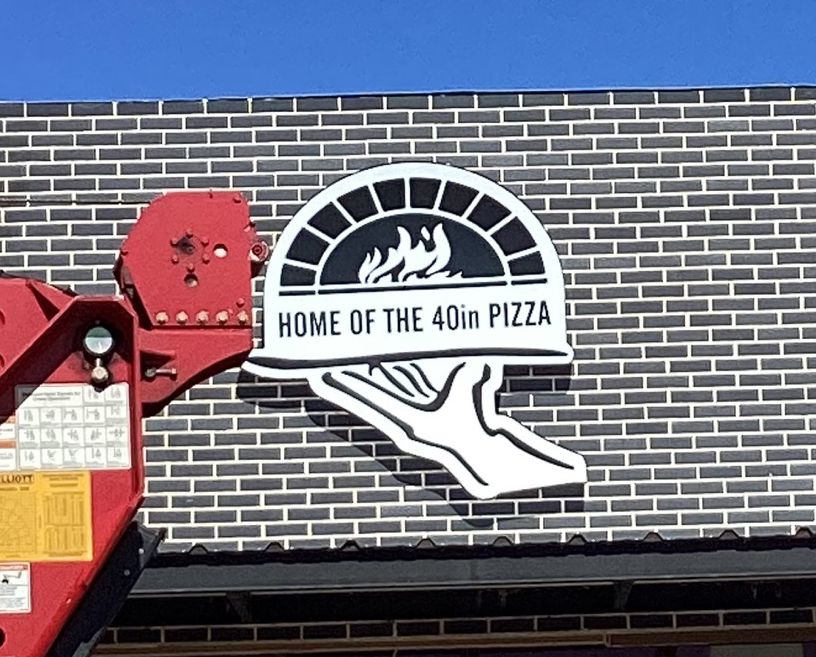 CABINET SIGNS or BOX SIGNS
Custom-built aluminum cabinets are made to hold a variety of face types (acrylic, polycarbonate, or flex face material) depending on the location and size of the cabinet. Internally illuminated with LED lighting, the faces are designed and produced using top-quality vinyl and HD digital print with the customer's logo and information. Clean and visible during the day and brightly lit at night. The cabinet can be mounted directly to a wall or mounting plates added for installation on a pole or poles. A large cabinet on a 100' pole can be seen for several miles in either direction - or a cabinet sign mounted on the front of a building can identify an otherwise invisible business.